Slide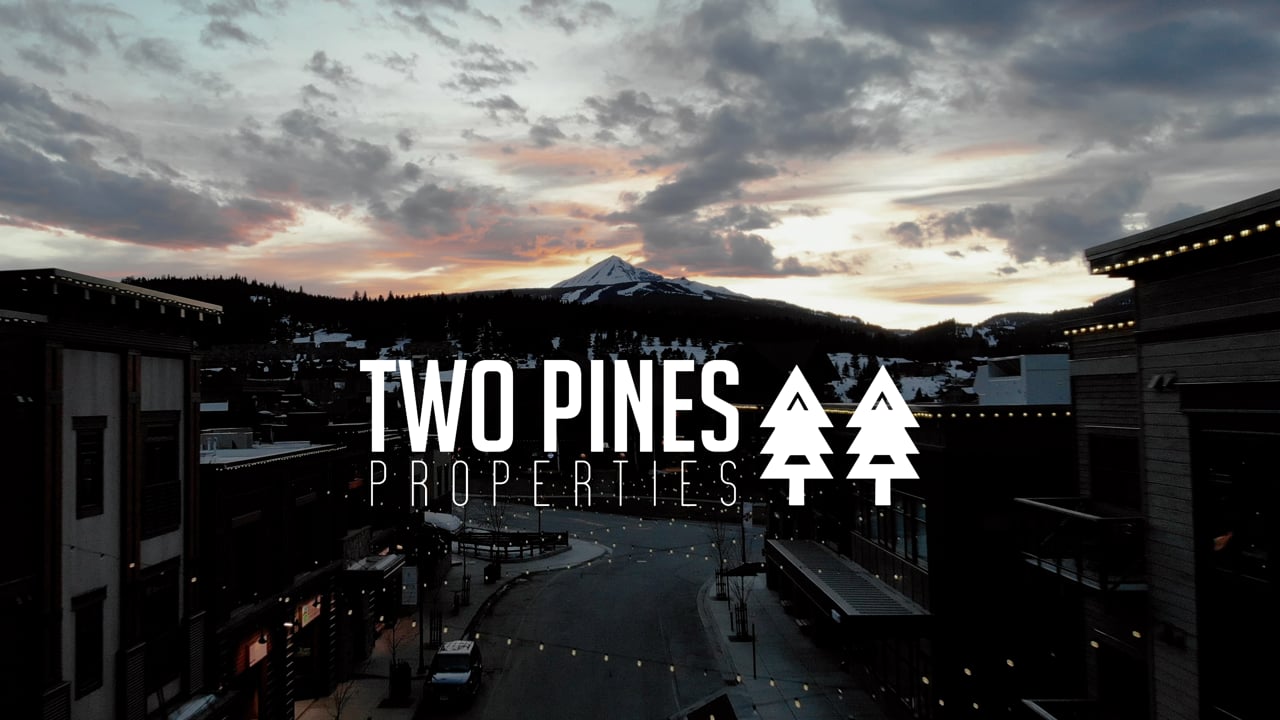 There's adventure between every Two Pines
Why Choose Two Pines?
Here at Two Pines Properties Vacation Rentals, we understand what makes a vacation home right for our guests. We make it our business to find vacation rentals of the highest standard that go above and beyond our guest's expectations. By providing the finest in lodging we can ensure that our guest's vacation is a success no matter which property they decide to stay in.

We know what it takes to run a successful vacation rental management company. Providing quality homes, cleaned by quality employees, and providing quality customer and concierge service is what sets us apart from the rest. Whether you are renting with us or putting your rental in our hands as an owner you can be sure that you're working with the best.
Whether you're looking to hike in Yellowstone National Park, ride your bike through the forests, or raft the Gallatin River, Big Sky has it all! This is what the people who live in and love Big Sky, recommend.
Voted Best Property Management Company and Second-Best Overall Business in Big Sky!

Two Pines Properties is very excited to announce our awards for this year's 'Best of Big Sky', four years running! We work tirelessly to deliver the best possible customer service and value to our guests. Our goal has always been to do business the right way while positively impacting the wonderful community that is Big Sky!
"Wow! That was our reaction to walking into our newly remodeled and decorated condo in Big Sky Town Center. We hired Alex to professionally decorate our condo and she did not disappoint. She was incredibly professional, responsive, detailed and has a great sense of style. Alex is easy to work with and was willing to incorporate our ideas with hers. She handles every last detail to perfection and worked well with our contractor. We could not be more pleased with the end result and would definitely use Alex again on any future projects."
Jeff – Oct 4, 2020
"I want to express our deepest satisfaction with Alex's performance and professional approach in decorating our new Montana home. After meeting with her and viewing some of her other projects we felt very confident in retaining her company to decorate our brand-new home in Town Center, Big Sky. She did not disappoint! Our best decision was leaving it all up to her with minimal interference from us. Her communication was great and consulted us to the level we desired. She achieved our goals on time and under budget. The results were spectacular, as she assessed our preferences and her sense of style into a fantastic result. Her attention to detail made the difference with everything perfectly placed, from the artwork to pots and pans. Upon arrival to our home for the first time since construction we were overwhelmed at how perfect it was. We were so comfortable and delighted with everything."
Celina – Aug 4, 2021
"Fantastic communication throughout the entire process, from pre-booking questions to finalizing our stay, during the stay, and after. Everyone was very responsive and friendly. That gave me confidence that if anything had gone wrong (nothing did!) that your team would've solved it quickly and effectively. This property is in an ideal location and is wonderful for families. Super easy walk to Town Center, short drive to Ousel Falls and Big Sky Resort, and only an hour from West Yellowstone. It's a great home-base for lots of different activities and a pleasure to come back to each night, and wake up at each morning."
John – Oct 4, 2021
"Beautifully decorated, well-appointed and very comfortable. Quality linens in the bathroom and on the beds, good quality toilet paper and Kleenex. The kitchen pots and pans and cooking utensils were good too, as well as silverware and plates. Great views."
Erik – Oct 7, 2021
"We found the property to be very comfortable, cozy and inviting for the two of us. The kitchen was very well stocked with very nice pots and pans...thank you! We loved the backyard and wished we could have used the great firepit but were following fire regulations. Still, I enjoyed the yard and the path down to the trail. The master bedroom was very comfortable and clean! We could tell the owner put alot of thought into the decor. Very nice ! The only thing that I might do is switch the furniture from the sunroom to the living area...its much more comfortable...especially for taller people. We have owned in Big Sky before and love the Meadow area. We would stay here again. Sweet place!"
Jane – Oct 11, 2021
"This was a dream vacation. This property made our family reunion absolutely magical. It was the perfect size, with all the right amenities to make it feel like our home away from home. We cant wait to come back again."
Kimberly – Oct 12, 2021
"Loved it! We came in off season, but it was a perfect time for the park exploration. Would 100% love to come back!"
Amanda – Oct 18, 2021
"What a great condo! Newly renovated, the place is spacious and inviting. The views from the property are exceptional and to sit in the hot tub after skiing and look out on the mountains is a great way to end the day! The ski in, ski out is easy and really reduced the stress of getting everyone ready to ski in the morning! No schlepping! Just walk out the lower sliders a short distance, pop on the skis and away you go! In addition, the family room was furnished perfectly for our family of five adults. The large sectional and the two leather chairs gave everyone a place to relax while watching TV or just hanging out together. There were some condos I looked at which did not have seating that matched the number of people who could sleep at the place. This condo checked all the boxes! And finally, the kitchen was well stocked with everything we needed to cook together and all the beds were super comfy!"
Judy – Feb 22, 2022
"Unbelievable place. The company managing the property are pros. This house is gorgeous and you're completely secluded in the best way possible. You're five minutes from the resort too. This was so perfect. Private note: This place was so great, I hope to be back next year and will book sooner!"
Warren – Jan 3, 2022